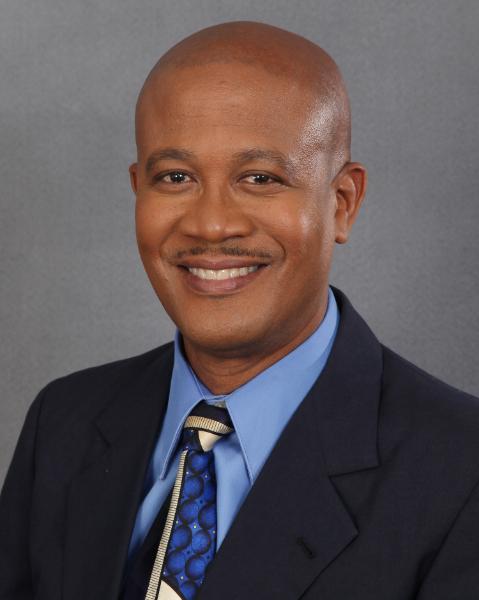 DONOVAN REID & ASSOCIATES
5 Palomino Way
Kingston 8



let's find your new home
Search for Real Estate in and around Jamaica
Residential
Any
Single Family
Half Duplex
Townhouse
Condo/Apartment
Full Duplex
Triplex
Fourplex
Mobile
Modular
Lots/Acreage
Farm
Recreational
Commercial
Any
Building Only
Building & Land
Business & Leasehold
Business & Property
Business Only
Land Only
Multi-Family
Industrial
Min Price
Any Price
JMD 1,000,000
JMD 2,000,000
JMD 3,000,000
JMD 4,000,000
JMD 5,000,000
JMD 6,000,000
JMD 7,000,000
JMD 8,000,000
JMD 9,000,000
JMD 10,000,000
JMD 15,000,000
JMD 20,000,000
JMD 25,000,000
JMD 30,000,000
JMD 35,000,000
JMD 40,000,000
JMD 45,000,000
JMD 50,000,000
JMD 60,000,000
JMD 70,000,000
JMD 80,000,000
JMD 90,000,000
JMD 100,000,000
Max Price
Any Price
JMD 1,000,000
JMD 2,000,000
JMD 3,000,000
JMD 4,000,000
JMD 5,000,000
JMD 6,000,000
JMD 7,000,000
JMD 8,000,000
JMD 9,000,000
JMD 10,000,000
JMD 15,000,000
JMD 20,000,000
JMD 25,000,000
JMD 30,000,000
JMD 35,000,000
JMD 40,000,000
JMD 45,000,000
JMD 50,000,000
JMD 60,000,000
JMD 70,000,000
JMD 80,000,000
JMD 90,000,000
JMD 100,000,000
Min
Any
200 Sqft
300 Sqft
400 Sqft
500 Sqft
600 Sqft
700 Sqft
800 Sqft
900 Sqft
1,000 Sqft
1,100 Sqft
1,200 Sqft
1,300 Sqft
1,400 Sqft
1,500 Sqft
1,600 Sqft
1,700 Sqft
1,800 Sqft
1,900 Sqft
2,000 Sqft
2,500 Sqft
3,000 Sqft
3,500 Sqft
4,000 Sqft
4,500 Sqft
5,000 Sqft
6,000 Sqft
Max
200 Sqft
300 Sqft
400 Sqft
500 Sqft
600 Sqft
700 Sqft
800 Sqft
900 Sqft
1,000 Sqft
1,100 Sqft
1,200 Sqft
1,300 Sqft
1,400 Sqft
1,500 Sqft
1,600 Sqft
1,700 Sqft
1,800 Sqft
1,900 Sqft
2,000 Sqft
2,500 Sqft
3,000 Sqft
3,500 Sqft
4,000 Sqft
4,500 Sqft
5,000 Sqft
6,000 Sqft
Consulting a REALTOR®
You need a Realtor/Property Manager or you're investing in a property for the first time. Or maybe you're selling your old home to move up to something new. Whatever the reason, the investment in real estate is a big event. It's an intricate process involving many specialists. One of these specialists is a REALTOR, whose job it is to manage or make the transfer of property as easy as possible.
A REALTOR is knowledgeable about developments and trends in real estate. A REALTOR will get you the facts: comparable prices, neighbourhood trends, housing market conditions and more.
A REALTOR is committed to ongoing education to increase competence and effectiveness in real estate management or trading.
Every REALTOR has been trained and tested. And REALTORS are bound by a strict Code of Ethics and Standards of Business Practice that ensures fairness to all parties in a transaction.
A REALTOR's pledge is to be honest in disclosing property information and forthright in providing the facts needed to help you make AND MANAGE one of the most important assets of your life.
Whether you wish to buy, sell, lease or manage property in Jamaica, nobody else knows real estate business better than the licensed REALTORS of the Realtors Association of Jamaica.
Selling Your Home - Why it Pays to Use a REALTOR®
Before selling your home, you will need a clear understanding of the legal issues and potential pitfalls. One wrong action could result in a lot of cost and frustration, which is why it is essential to have a REALTOR® working with you, as he or she will make the sale of your home a successful and satisfying experience.
Greater exposure
REALTORS® use the Multiple Listing Service® (MLS®) to give your home maximum exposure. MLS® is a computer-based system that relays valuable information about your home to hundreds of REALTORS® and potential homebuyers.
Setting a price
Setting a price for your home is an important but difficult process. Again, this is where the services of a REALTOR® prove invaluable. REALTORS® have the experience to help you understand how the market works and decide upon a realistic price that meets your goals. REALTORS® also pre-screen potential buyers to make sure only those who are serious and financially qualified view your home.
REALTORS® will also develop a marketing plan to help your property receive maximum exposure. This will likely include placing your home on the MLS® system and placing a "For Sale" sign on the front lawn. The plan will likely also include arranging open houses for other REALTORS® and potential buyers, and developing advertisements and feature sheets/mailers to market your home.
Once you have accepted an offer to buy your home, your REALTOR® will help ensure that all the proper paperwork is completed. He or she will also make sure that both parties meet the necessary conditions outlined in the agreement.
Why working with a REALTOR® makes sense
When you work with a REALTOR® you will likely get a better price for your home than if you try to sell it yourself. Apart from the financial benefits, however, there is an extra measure of comfort and security that comes from having a REALTOR® on your side. Remember that REALTORS® are governed by a code of ethics and standards of business practice. They have also been trained and licensed under the provincial Real Estate Services Act to assist in transactions involving real property. When it comes to buying or selling property, using a REALTOR® just makes sense.
Source: Victoria Real Estate Board 2015
Donovan Reid is a registered and licensed Real Estate Dealer, Auctioneer, Property Manager, Certified International Property Specialist and a Resort and Second Home Property Specialist. He is also a Management Consultant with a Master in Business Administration (Finance), Bachelor of Arts and a Diploma in Management Studies.
!Home.view_full_search_screen!